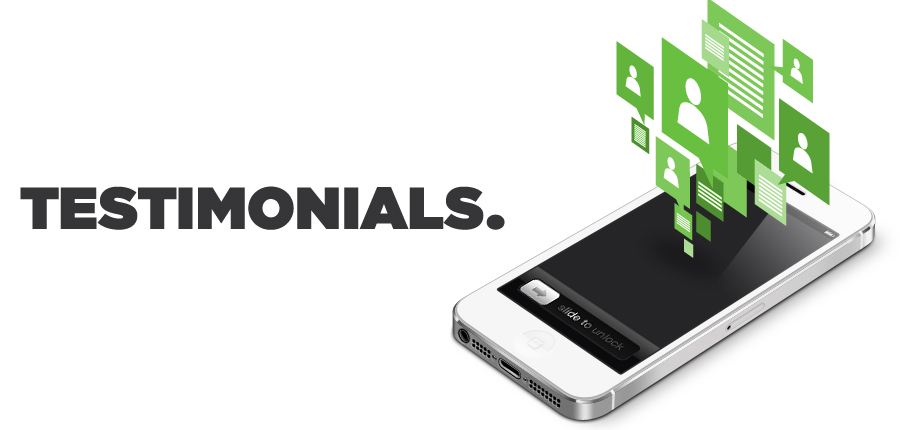 Here are some testimonials from happy, satisfied customers!
Amy
Writing a testimonial for Alex isn't easy! It isn't easy as I can't express in words how much this guy has aided me to turn my life around.
He introduced me to a person I've been looking for for about 30 years- me! I started working with Alex having stuffed from a life long sentence of mental health problems (eating disorders/depression/anxiety/PTSD) and I was sick of taking medication. As a functional medical practioner I wanted Alex to check out the root cause of all these conditions rather than me swallowing a bunch of pills everyday to treat the symptoms. In a way it all seemed like a pipe dream to be medication AND symptom free but I wanted to believe and I put my trust in Alex. In return I got educated on all things healthy! He gave me the insight, inspiration, support and confidence I needed to change things around. Yes we put out a few fires along the way, but no journey is straightforward, especially such a worthwhile one! Alex is a warm, genuine, incredibly knowledgable expert in his field and he is fun and easy to work with. You can have the confidence that he knows his stuff so you are in safe hands but also that he gives a dam about his clients! That's a special kind of balance you don't often find! I would never have put myself in this healthy balanced place of life 5 years ago and admittedly there is always more work to do but it's a great start and Alex helped me get here! So if you needed a sign to tell you to go for it, this is it! Embrace your journey with him and enjoy the ride 🙂
Karl
Alex's knowledge and ability to really understand nutrition and lifestyle all as one big picture is not like anyone I've spoken to before.
He dug deep into my health issues and was both highly professional and understanding about my needs and building you a custom approach to improving my health and performance. Thanks Alex!
Connor
Just before my 15th birthday my health deteriorated with chronic attacks of tonsillitis and persistent glandular fever, which eventually led into Chronic Fatigue Syndrome. I had no real help to cope with my new life from the NHS (other than a very supportive GP who was as frustrated as I was at not being able to provide any significant beneficial services), and just before my 16th birthday, my daily battle with Chronic Fatigue Syndrome took a rather drastic turn downhill with an unexplained vomiting syndrome, where I couldn't keep very much, if any food, down at all. Again, meeting nothing but blockades with the NHS, my family and I had no choice but to look elsewhere to try and stop me losing any more weight—I had lost around 10 kilos by this point—and find a way to get me better and back into school.
This is where Alex came in.
Alex has been a constant support network for me throughout such a difficult time in my life; tirelessly providing his expertise and research skills when needed, Alex has helped me to get back on track, back in the normal weight range, and back in school.
In mid-February, just after my 18th birthday, I was able to exercise for the first time in more than two years. It wasn't for very long—four minutes of light jogging—but as someone who before illness was months away from trialling for the GB rowing squad, this meant masses to me. There's still a way to go, but with Alex's nutritional support, that path home is far shorter than it used to be.
Ricky G
I'm going to get my point across straight away. I can honestly Alex Manos is a very inspirational, knowledgeable, understanding and very humble individual, this both reflects on his personality and his teachings as a coach.
Being a coach myself I can only aspire to be similar to Alex in the future. Not only has he helped get my life back on track, he has helped educate me hugely on my past and current states and I'm sure will continue to educate and guide me in the future.
I wouldn't remotely hesitate to advise him to my friends, family, co-workers or clients as I have an awful lot of trust in his teaching and confidence in his ability. To sum up Alex is a natural Role Model type individual that has his best interests in YOUR health, the goals YOU have set and the way YOU are feeling and functioning.
I contact Alex earlier this year after being in what I would class as quite a rut. At that point in time it seemed I was heading down a dark path with no way of escape or exit, I was constantly fatigue, tired, with no drive of any sorts and a constant feeling of stress that was extremely overwhelming. Each day was a struggle to wake up and do the things that I truly loved to do, I would have to put a act on with my clients to keep them motivated and on track even though I ultimately needed just as much guidance as them, if not more. It hurt all the more that I truly love my job and I am naturally a very motivated, determined and positive individual that always wants to do my best in everything I do, but due to my state at the time, my health status and overall well being was effecting my natural attitude and business on quite a large scale. To top it off I knew something desperately wasn't right due to the fact I am relatively very young at the age of 19 and should really have been bouncing about with energy and enthusiasm.
I had followed Alex for quite some time after hearing Ben Coomber speak his praise, it was quite ironic actually at the time I contacted him I was dealing with a number of clients that were heading down the same path as me. I found it easy to advise and guide them but I was to bling to see it myself. When I finally realised that I was in quite a bad way, I immediately went on to the BTN website and contacted Alex for advise and coaching. I know no that this was by far one of the smartest decisions I've made and I wouldn't be sitting her smiling whilst writing this if it wasn't for Alex.
Over the space of about 2 years I had pretty much beaten my body down with constant acute stressors both from a physical and mental aspect. My adrenals where experience symptoms of fatigue and my gut was becoming increasingly irritable. After my very first Skype call with Alex it seemed all to clear that I was just over doing things. I was training to much, using to many stimulant, constantly trying to get things done and basically making myself busy when I didn't need to be. Alex is truly an amazing coach and has a outstanding ability to not only diagnose and guide you but also explain and teach you on what your current issues could possibly be.
His approach to coaching is very comforting and you feel as though you are in very good hands when you speak and consult with him. We have worked very closely to get myself back on track to feeling and functioning much more efficiently. Even though I am only 3-4 months in with Alex, I feel that it has been the most effective 3-4 months in my health and fitness journey. I may not have the aesthetics goals I want to achieve yet, but if there is one thing I've learned from alex, it is that taking your time and being patient is key to achieving lasting sustainable results.
I can now say after the last few months of coaching I am in a place where i feel content and happy with my energy levels, work ethic and output and finally overall bodily function and performance. I look forward to working with Alex in the future and hopefully to be taking my training and coaching further towards my long term goals with him when I am in a better state to do so. You can be sure with Alex you will dig down to the roots, and not just stay at the branches!"
Michael B
I contacted Alex last winter having suffered with gut issues and acne for a number of years. Before getting in touch with Alex id made great progress all round by making changes to my diet and using lots of different supplements over the years. However as good as things had been going I was still getting the odd outbreak on my skin and my gut still occasionally caused me trouble.
Due to my previous efforts in trying to recover Alex immediately recommended a stool analysis to get to the bottom of things once and for all, rather than continue spending more money without knowing 100% what i was treating.
The results came back showing that i still had some degree of gut dysbiosis even after years of using probiotics. i had undetectable levels of lactobaciluus group, Alex then gave me a personalised supplement program to help correct this, which i am still using now. I am aware it is a long process but i am now confident i am nearly over my issues, my skin has never looked better in my life and my gut causes me little trouble at all. Even when I've had slight setbacks Alex has always reassured me and kept me focused, he doesn't take unnecessary drastic action and keeps things simple which really helped me out, i know now that if am patient and continue with what i am doing i will finally beat these issues.
I couldn't recommend Alex highly enough, he was always understanding and his positive attitude to getting you healthier fills you with confidence.
The testing can be expensive but Alex was always cautious of this and as much as i was wanting more and more testing he was keen to stress that i would be better saving my money and keeping things simple, i really admire his honesty for this and I always feel working with Alex his number one priority was improving my health which is awesome to see somebody so passionate for what they do.
I also had the privilege of attending the bodytype nutrition conference in November last year prior to working with Alex, his knowledge is mind blowing! If i ever have issues in the future i wont hesitate to contact Alex!
Kieran L
Before working with Alex I had suffered with psoriasis and a bloated stomach for so long I had accepted it as a part of me. I was lucky in the sense that my psoriasis was in places you couldn't see when I had clothes on but my permanently hard and bloated lower stomach would ruin my confidence and dictate how I dressed and how I carried my body with the goal of hiding it. After the initial consultation phase and tests Alex put together a program that involved lifestyle, nutrition, training and supplement changes that targeted the gut. I saw positive changes were happening after the first couple of weeks.
My rashes angry bright red colour had softened, I was dropping body fat easier than ever before and although I was never really suffering from acne my skin was looking much more vibrant and healthy. Fast forward four months and the rashes that would never disappear have gone; my stomach no longer makes me look pregnant and my confidence is growing.
Alex's phenomenal knowledge combined with his personality makes him an exceptional coach. He excels at putting you at ease, delivering the information in manner that you will understand and most importantly getting results. I have and will continue to recommended Alex to family and friends.
Thank you Alex "The Magician" Manos
George A
"Stats are showing I am hitting it around 10 yards further than I was a month ago which must relate to more power and/or more efficent change in energy through my core and hips.
I feel better equipped physically when I get on the golf course and am seeing positive results in general performance in the gym."
Barbara D
I contacted Alex last autumn, in the hope that he could help me where others had failed. I had suffered from insomnia for 15 years, had poor energy levels which frequently dropped off the cliff and almost constant sinus headaches. Despite eating well and training regularly, I felt far from awesome. I was also finding it incredibly difficult to drop any bodyfat.
From the start, Alex impressed me with the very friendly and individualised approach he takes. After completing and returning the initial questionnaires we had a full 70 minute conversation during which Alex said he suspected I was suffering with leaky gut – which I found very interesting as I didn't have any obvious gut symptoms. Having recently taken redundancy, I was keen to keep the cost of tests as low as possible and Alex was extremely understanding, eventually suggesting a stool microbiology test and a saliva cortisol test.
The results, when they arrived, confirmed Alex's suspicion of leaky gut and I was provided with a comprehensive, 2 stage supplement plan as well as a number of lifestyle and dietary suggestions. Several months on and I'm feeling so much better. My sleep, although still not perfect, has improved massively and certainly this has a positive impact on so many areas of my life. Energy levels are also vastly improved and  I have fairly even energy throughout the day – no more feeling shattered by the time I go to train in the evenings. I'm also finally, very slowly, losing bodyfat at a much higher calorie level than before. The improvements weren't linear – there were peaks and troughs – but Alex was always on hand to answer queries and provide insight when the going was rough.
I really can't recommend Alex highly enough – his knowledge, dedication and empathy impressed me from the outset and the service he provided was more than good value for money. It was clear from our first communication that Alex is passionate about what he does, and really cares about helping people. I certainly won't hesitate to contact him again in the future as and when the need arises, but for now I'm happy to be sleeping better than in a long time and having the energy to get through the day with a smile on my face. And for that, I'm extremely grateful to Alex.
Angela N
Before becoming a client of Alex's, I had digestive health problems for most of my adult life and had been trying to lose weight for about 10 years but no  matter what I did, nothing was working.  I had followed most diets religiously, was working out 6 days a week with weights and cardio, tried low calorie, low carb etc but nothing helped.  I have seen about 10 GPs, been checked over several times in hospital, had a BUPA health check, worked with one of their  nutritionists, worked with a personal trainer and nutritionist but still no movement in my weight.  I was about 50 pounds over weight so could not accept this was the way I was meant to be. My weight was an obsession and my main focus until speaking to Alex when he focused on my health and said the weight loss would  take care of itself in time.
I have always felt I was in expert hands with Alex, he has such a reassuring manner that helped me to feel calm and trust his system.  He recommended tests and appropriate supplements and it was great to finally find some measurable issues we could fix.  I can honestly say I have never  felt better in my life,
finally I feel awesome, as Ben would say!  A major thing for me is that this is not just physically but mentally. I had had a really bad  relationship with my self image for years and Alex made everything about my health and wellness and this enabled me to stop hating myself and start loving  myself.  I no longer experience stress responses that ruin my days, I feel well in a way I didn't know was achievable.  I have lost 25lbs to date and I am the lightest I have been in years.  I can not thank him enough for his help on my journey, he has revolutionised my life.
James – Golfer
"After just two weeks I went out and shot one over par which is my lowest ever. The only thing I had done noticeably different was follow the programme……
The more people who get screened by you the better….it was fun and there are great results."
Matt – Golfer
"The training programme is definitely helping, it's actually most noticeable towards the end of the round, and in the recovery after a long or competitive round."
Rob – Golfer
"I was fortunate enough to have been introduced to Alex just over a year ago now. Alex has a vast knowledge of nutrition and being a professional golfer, good quality nutrition is vital not only on the golf course but in every day life. Alex has vastly helped me in my general understanding of nutrition.
His support has been second to none. Thank you for all your help and I look forward to continuing to make great progress under your expert guidance."
Matt – Golfer
As a golfer I have always recognised the importance of maintaining a healthy body and lifestyle ,however the support I have received from Alex over the past 6 months has really developed that understanding further.
Alex has a great way of sharing his vast knowledge and communicating it simply and logically, whilst also understanding both personal and sport specific needs so that structured programmes and objectives are  set in place.
Marginal gains are so important in any sport that is played at a good standard, and, I would go as far to say that from the support I have received, I would recommend any sportsperson that is looking to improve their performance to see Alex!
Ian – Client
I've been working with Alex for a couple of years, and over that time, my knowledge, skills and confidence across a range of exercises has improved hugely.
What I value most about working with Alex is his consistent, clinical focus on technique, yet without it ever feeling intimidating. More than any other trainer I've worked with, Alex can pick up even slight deviations in posture and movement,
and I know that what I have learned from him will stand me in good stead as I progress to the next level in my training. He's a very dedicated trainer who clearly loves what he does, and I'd recommend Alex without hesitation.'
Liz – Client
I first met Alex 3 years ago after attending one of his talks on nutrition, his depth of knowledge and passion for what he does and what he believes in is second to none. You cannot help but be inspired. I also consulted with Alex due to a serious back operation I had gone through which left a weakness in my lower back. The advice and exercise program he gave me have made a huge difference to my fitness/ability and core strength. Alex really is a true inspiration….
……I'm only sorry my location doesn't allow me to see you regularly, as much as I enjoy living on the Isle of Wight, I have yet to find a someone who inspires as much as you do on all levels, fitness, nutrition etc
Suz – Colleague
"I have had the wonderful privilege of working with Alex Manos.
He truly is an inspiration in the fitness world.
I was able to gain so much from him on a professional level in assisting me to train my clients better and also on a personal level for my own training. When it comes to Nutrition Alex's knowledge is mind blowing! He is never one to shy away from questioning things which is so important in this ever changing industry."
Nicola – Client
"I have been training with Alex for 18 months now and not only have I received expert rehabilitation personal training, but also excellent nutritional advice which I am following with positive results!
He is caring, professional and genuine! I would not hesitate to recommend him.
Tom – Colleague
Alex combines his passion for health and wellbeing with a natural and effortless way with people. He is dedicated to his science and practices what he preaches;
the perfect coach for anyone serious about making a positive change to their life.
Dave – Client
"Alex's knowledge of how the body works is fascinating. But it is the way he communicates that information that makes the difference. Also his sheer fascination with health and wellbeing really rubs off on you and you find yourself developing a similar trait, prioritising your health and fitness as a result.
Alex helped me find my passion for exercise again…
I often used excuses to put off exercise but with the support of Alex I am now wondering how I ever stopped. Not only did Alex help me find my passion for exercise again but he also helped me understand why I had been putting it off, therefore removing what was a huge barrier for me."
Sally – Client
"I have been working with Alex for the last 16 months. At the initial meeting I was in almost constant pain, unable to do some every day tasks. Over the last 16 months not only I am now pain free but I am able to challenge myself physically.
I cannot thank Alex enough for his constant support and the dedication he has to his job.
This has allowed me to play with my kids and just be a happier, healthier person. I cannot thank Alex enough for his constant support and the dedication he has to his job."
Jon – Client
"I have had the privilege of knowing Alex for the last ten years. In that time, with his constant thirst for knowledge, I have seen him develop not only as a professional but interestingly as a person. He has grown from a personal trainer who you would have described as professional, knowledgable and passionate to a performance coach of the highest quality.
Alex has unparalleled nutritional knowledge, exercise knowledge and genuine interest in getting people living the best version of themselves.
Alex is able to support you via his unparalleled nutritional knowledge, exercise knowledge and genuine interest in getting people living the best version of themselves. His passion and commitment for optimal health and well being is inspiring in itself and I cannot recommend him enough."
Neil – Client
"I always thought I was a fit strong guy having been a gym goer for most of my adult life. I went to Alex on a recommendation from a friend as I had started to pick up the odd injury through my training. I was blown away in the assessment process how imbalanced, tight, and weak I was in certain areas of the body.
I was blown away in the assessment process…I now understand how I got myself in to that position.
With Alex's knowledge and passion for education, I now understand how I got myself in to that position and, most importantly, how I can become stronger, leaner and just generally healthier without the aches and pains."
Jon – Student
"Alex supported me through my level two and level three personal trainer qualifications. What impressed me on the first day was Alex's professionalism, as well as his understanding of what's truly important to become a successful personal trainer. I was never that successful in school but Alex managed to deliver material, some that I thought quite complex initially, in an easy to understand way that was also easy to remember. His passion for health is obvious and he went well beyond his role as my tutor to not only ensure I qualified, but qualified  at a level that should be the industry standard. If you want to be the best, learn from the best!"
Sean – Colleague
"I have had the pleasure of working alongside Alex for the last six years. I have always been amazed at the determination Alex has shown to be the best. His drive for a deeper understanding of health has led him to become far more than just a personal trainer or nutritional therapist and you can now see in his sessions how he has integrated all his knowledge together.
He doesn't just deliver a training programme, he aims to deliver an hour of coaching where all facets of health and fitness can be discussed.
As a result I regularly see Alex to support my development."
June – Client
"After spending 45 minutes with Alex during our initial consultation I knew I had made the right choice.
He asked me questions about my health that no one had ever asked
and which instantly led to a better understanding of what was needed for me to achieve my goals. His clear enjoyment for what he does is very motivating and his intelligence shines through. I found these really increased my confidence that I could achieve good health and I left quite excited about what was to come. I look forward to writing another comment in the future!"
Jo – Client
I have been a client of Alex Manos since March 2009, at which time my main aim was to improve my fitness and ultimately become more toned in advance of my wedding that September. I was immediately impressed by Alex's professionalism, understanding of my goals and the way I liked to exercise. In addition to our personal training sessions Alex advised me on nutrition and how I could easily incorporate small changes into my everyday eating that would make a difference. I never once felt we were discussing a restrictive diet and still follow many of his guidelines.
The results spoke for themselves; I achieved my goals and felt healthier and fitter.
Since 2009 I have continued to work with Alex on a regular basis. As a competitive horse rider Alex often helps me at the beginning of the season to increase my fitness levels and work towards increasing my core stability – all of which is very important when I compete.