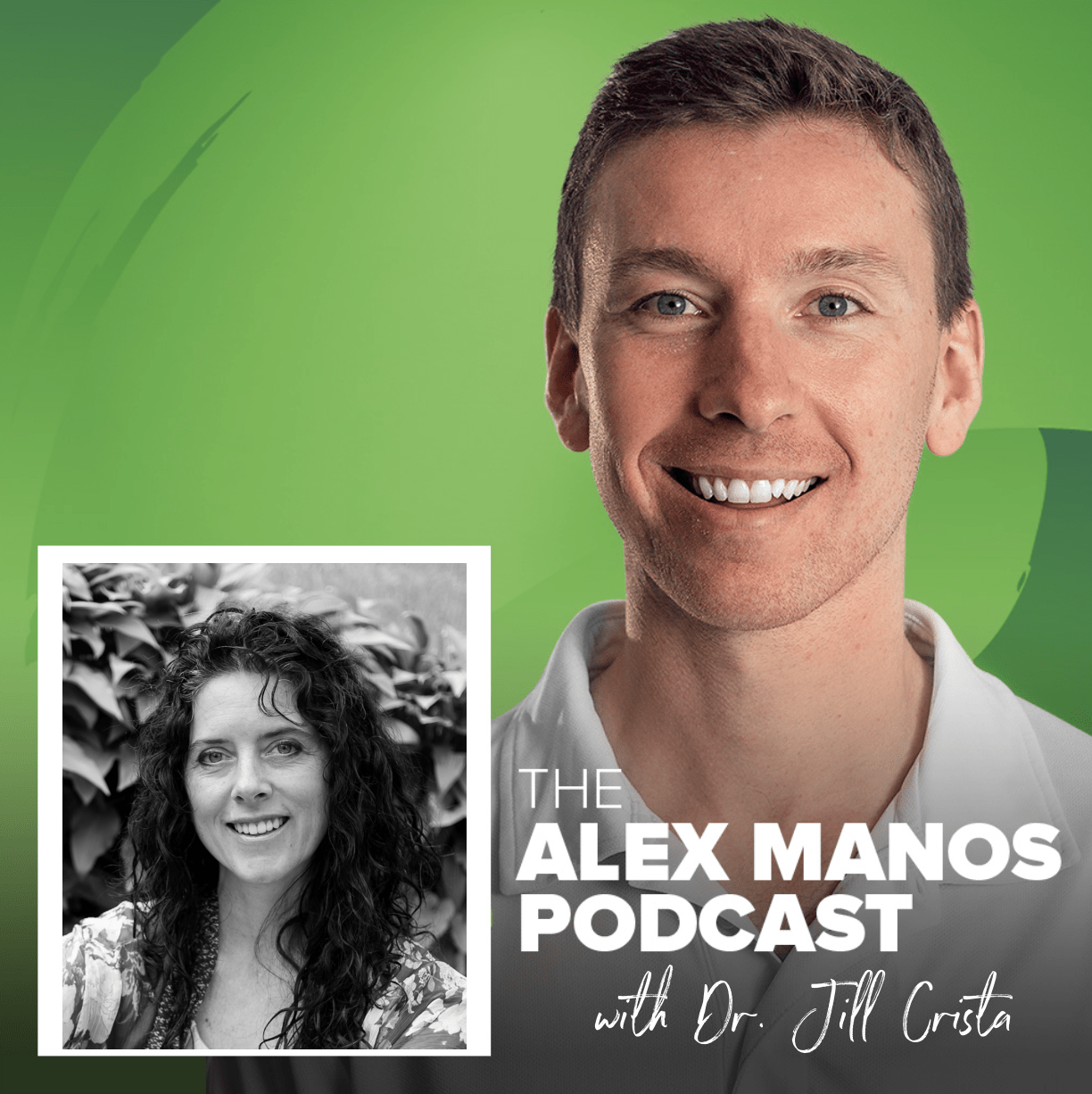 In episode #58 of The Alex Manos Podcast I speak with Naturopathic Doctor and Functional Medicine practitioner Dr. Jill Crista on mold and mycotoxins. Questions answered include:
What are mycotoxins?
Where are they found?
What are the health affects of mycotoxins?
How do you test for, and treat, mycotoxins?
This leads us in to a conversation discussing a functional medicine approach to treating mycotoxins including key dietary, lifestyle and supplement considerations. This includes the role of fatty acids and phytochemicals in supporting the body 'dilute' and detoxify these toxins.
Dr. Crista's website is: https://drcrista.com
Her book, Break The Mold, is an excellent source of information – my favourite on this topic – and can be found on Amazon by clicking here. Check out my other book recommendations here.
Finally, you can buy mycotoxin urine tests in the UK from Regenerus Laboratories: click here. I can't stress enough however the importance in working with an experienced practitioner during this process.
Previous Episode
You may like to also listen to a previous episode of The Alex Manos Podcast where I spoke with Oliver Barnett, director of The London Clinic of Nutrition, on mycotoxins also. Click here to listen.
Resources:
Click here for my introductory blog article.
The Putative Role of Viruses, Bacteria, and Chronic Fungal Biotoxin Exposure in the Genesis of Intractable Fatigue Accompanied by Cognitive and Physical Disability: click here.
Detection of mycotoxin in patients with chronic fatigue syndrome: click here.
Reversal of Refractory Ulcerative Colitis and Severe Chronic Fatigue Syndrome Symptoms Arising from Immune Disturbance in an HLA-DR/DQ Genetically Susceptible Individual with Multiple Biotoxin Exposures: click here.
Chronic illness associated with mold and mycotoxin: is naso-sinus fungal biofilm the culprit?: click here.